The Clubhouse Model
Helping People Establish Routines and Build Meaningful Relationships
Gateway is an accredited Clubhouse model by Clubhouse International, meaning we follow the International Standards for Clubhouse Programs. The Clubhouse Model is a community and evidenced-based approach to the treatment of serious mental illnesses.
Gateway is also accredited by the Commission on Accreditation of Rehabilitation Facilities (CARF) for Community Integration and Supported Living services.
The Clubhouse Model complements available psychiatric and medical treatments but focuses less on the clinical side of mental illness, and more on relationships and skill building as critical vehicles for rehabilitation.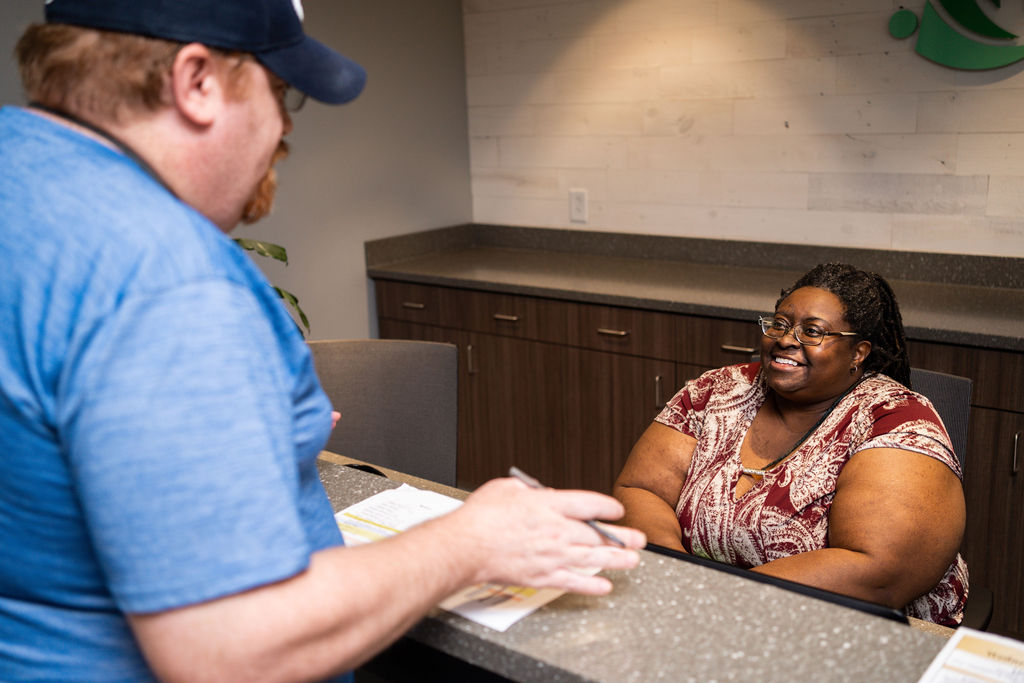 What Exactly is a Clubhouse?
A Clubhouse is a community center that serves as the hub for all of the opportunities and activities that we offer to our members (Gateway, like all Clubhouses, calls participants members, not clients or patients). It is a place of acceptance, belonging, and inclusivity—an antidote to isolation.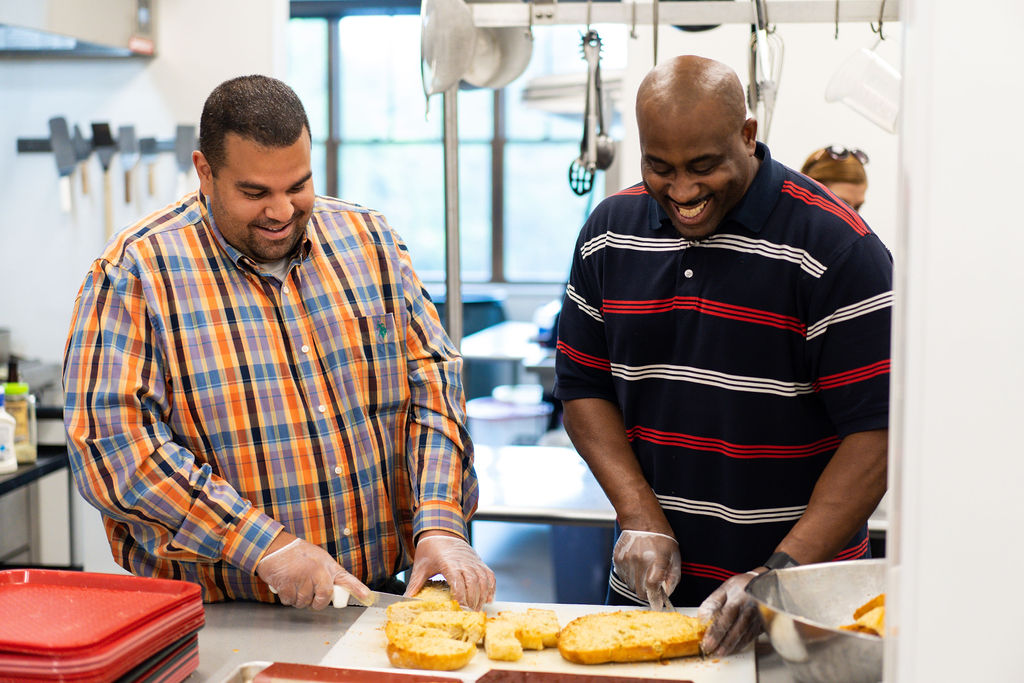 The Work-Ordered Day
The Foundation of the Clubhouse Model
Our Clubhouse operates as a community where each day models a traditional workday. Members work side-by-side with Gateway staff to complete daily activities like preparing lunches, running our in-house bank, producing a daily news video and monthly newsletters, maintaining the Clubhouse, and assuming responsibility for attendance, billing and statistical information. Members have the opportunity to learn the needs of the Clubhouse to use their skills and abilities.
By participating in the Work-Ordered Day, a sense of structure and purpose is restored in member's lives. This sense of purpose is crucial and it's what makes the Work-Ordered Day the operational foundation of the Clubhouse Model.
Once members have fully immersed themselves in the Work-Ordered Day and are motivated with their newfound confidence, they are in a great place to start participating in the many other opportunities that Gateway has to offer.
Other Opportunities for Members
Basic Components of the Clubhouse Model
Mental illness can be a barrier to getting or keeping a job. But it is possible for people with mental illness to live productive and fulfilling lives that include meaningful careers! Once members express a desire to go to work, Gateway can help them secure transitional and eventually independent employment.
Clubhouses offer a unique support for members to bridge the employment gap. Through Transitional Employment Placements (TEP), Gateway partners with various businesses in the Upstate who are seeking dedicated, committed, hard-working employees.
Our TEP partners commit one or more existing entry-level positions for Gateway Members — they are real, paid job opportunities designed to help members return to work. TEP placements are part-time (15-20 hours per week) and typically last from six to nine months. During a placement, members receive consistent support from Gateway staff.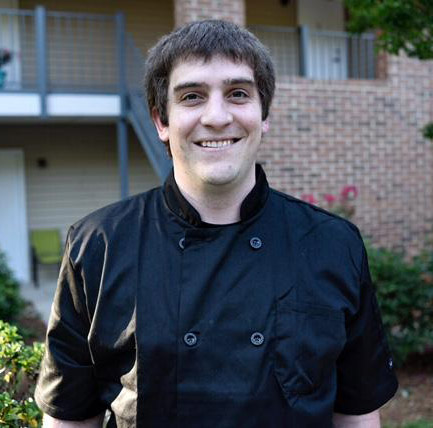 While Gateway is not a housing assistance program, having a safe, stable place to live is just one step to independence. Acknowledging this fact, our Clubhouse helps members obtain affordable housing in our community as a part of their recovery process.
Gateway maintains four complexes, where apartments are safe, decent and affordable. Each complex is centrally located to the Clubhouse and accessible to public transportation. There is a sense of community present in each complex.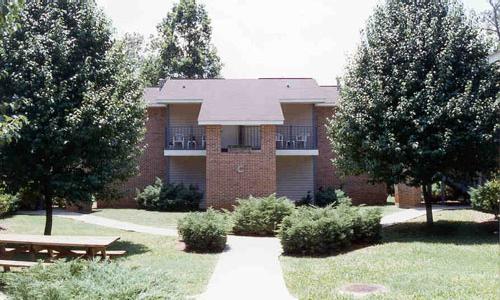 If education is part of a member's goals, Gateway can help through the process. We can point our members in the right direction for all types of education: GEDs, associate's degrees, bachelor's degrees, culinary training, and more. We can also help facilitate conversations about financial aid opportunities.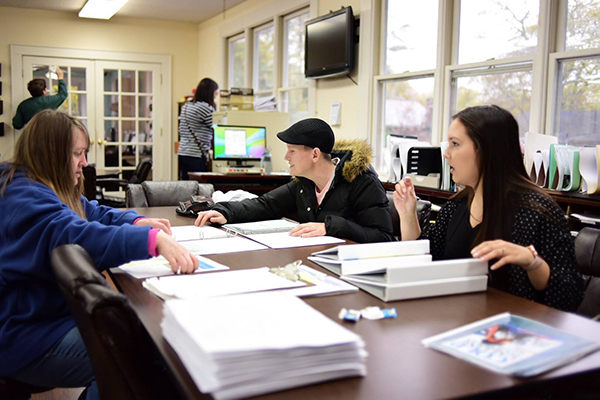 A big part of overall health is tied to physical wellness. Gateway members and staff are encouraged to nourish their bodies by getting plenty of exercise and eating healthy and delicious foods.
We enjoy going on walks around our neighborhood and sometimes venture over to the nearby Swamp Rabbit Trail for walks or runs. We even get our blood pumping by playing weekly basketball games!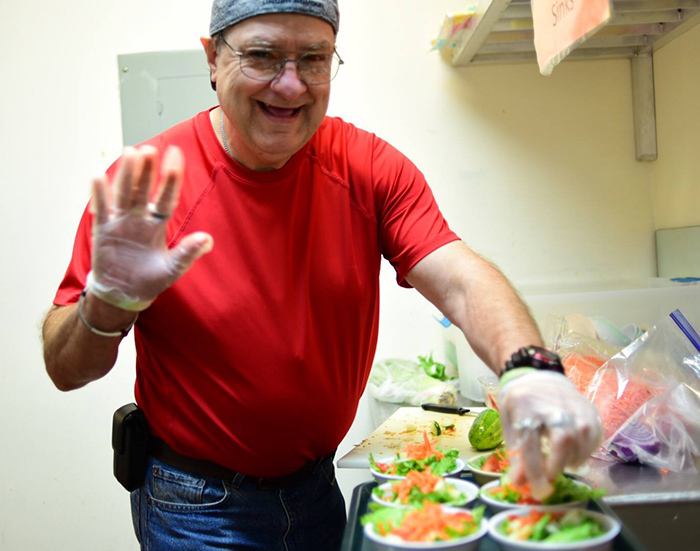 Think Gateway Would be a Good Fit for You, Your Loved One, or Your Patient?
Learn more about how to become a Gateway member.